Arizer
Regular price
Sale price
RM1,099.00
Unit price
per
Sale
Sold out
The all new Arizer XQ2 is the culmination of over 15 years of experience designing and manufacturing high quality products, and listening to feedback from our valued customers.
The Arizer XQ2 desktop vaporizer is an upgraded version of the original Arizer Extreme Q vaporizer released in 2001. The Extreme-Q has been a top pick for the best budget desktop vaporizer for over a decade.
Temp Range: 122F – 500F (50C – 260C)
Heating: Convection
Warranty: 3 Years + Lifetime Ceramic Heater
The Arizer XQ2 desktop vaporizer utilizes a ceramic heating element, full convection heating with open airflow, and all-glass pieces to provide a pure, tasty vaping experience.  The XQ2 offers a balloon system or you can hit it directly from a whip. This new flagship desktop vape is rich with full digital temperature control, on-board and remote controls, and a pretty cool light show.
LED lights in the base of the Arizer XQ2 can be set to Dynamic Mode, Spectrum Mode or 1 of 8 individual color options. You may also turn them off for more low-key sessions. The "Spectrum Mode" changes the color every 2 seconds in a continuous loop while "Dynamic Mode" allows you to tell the state of the unit at a glance:

Heating – Pulses from Yellow to Orange
Reach Set Temperature – Blinks Green twice
Stable Temperature – Pulses orange
Fan Operation – Pulses purple
Cooling – Pulses cyan
Cooling with Fan – Pulses blue
The XQ2 improves on it's predecessor's heat up time. The original Extreme Q could took roughly 10 minutes for a fully soaked oven to be ready. From the time you turn it on, to when it's session ready, the XQ2 only takes around 5 minutes. The device also comes with two upgraded cyclone bowls dubbed the "glass connoisseur bowls", one big and one small.
The Arizer XQ2 remote control is really handy! It comes with everything you need to start and end a session from across the room, with simple controls & layout. Turn on/off your device, set a temperature or enable fan-assisted hits without ever touching your vaporizer.
Some have even started comparing this vape to the Volcano Hybrid, at a fraction of the cost! The Arizer XQ2 carries a lifetime warranty on the heating element, and a limited 3-Year warranty covering defects in materials or workmanship, excluding glass parts.
What's Included?

1x Arizer XQ2 Heater
1x Power Adapter
1x Remote Control
2x Glass Connoisseur Bowl
1x Glass Aromatherapy Dish
1x 3' Whip
1x Glass Mini-Whip
1x Glass Balloon Mouthpiece
1x Balloon Connector
2x Balloon Bags
1x Balloon Cap
1x Air Intake Filter
1x Stainless Steel Stirring Tool
1x Dome and Flat Screen
2x Tuff Bowl Grips"
Technical Specifications:

Height: 6.78 in / 16.2cm
Diameter: 6.23 in / 16cm
Weight: 1lb 1.6oz / 500g
Temperature range:122°F – 500° F (50° C – 260° C)
View full details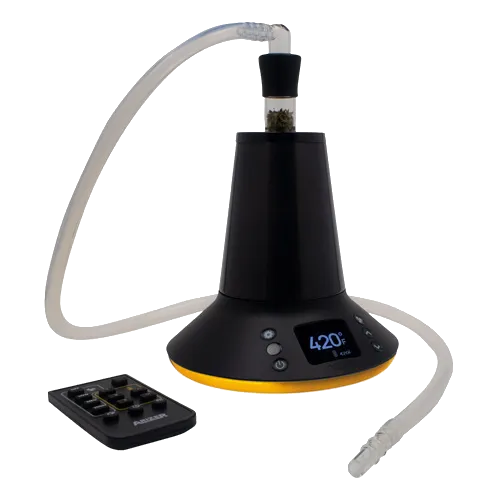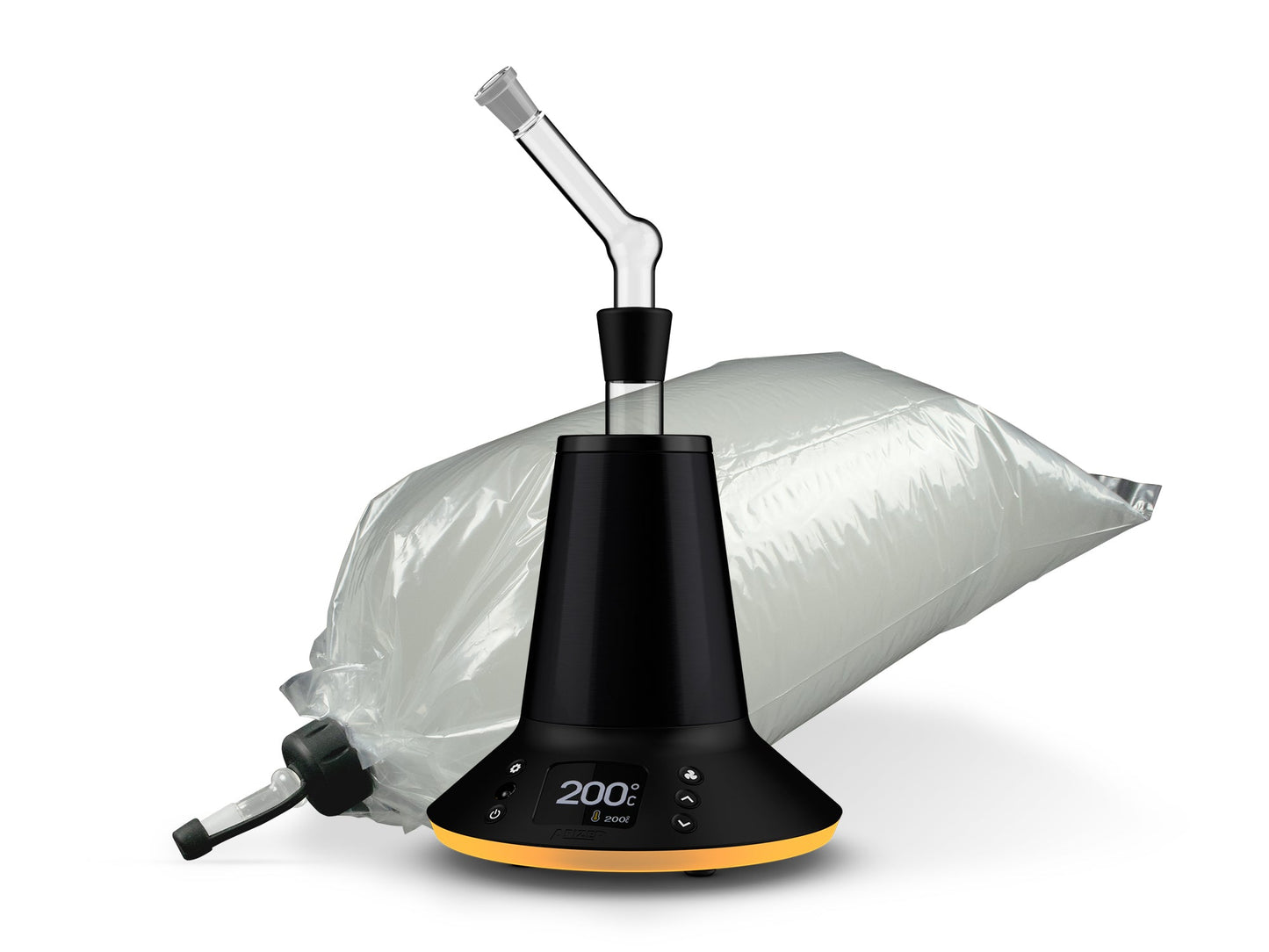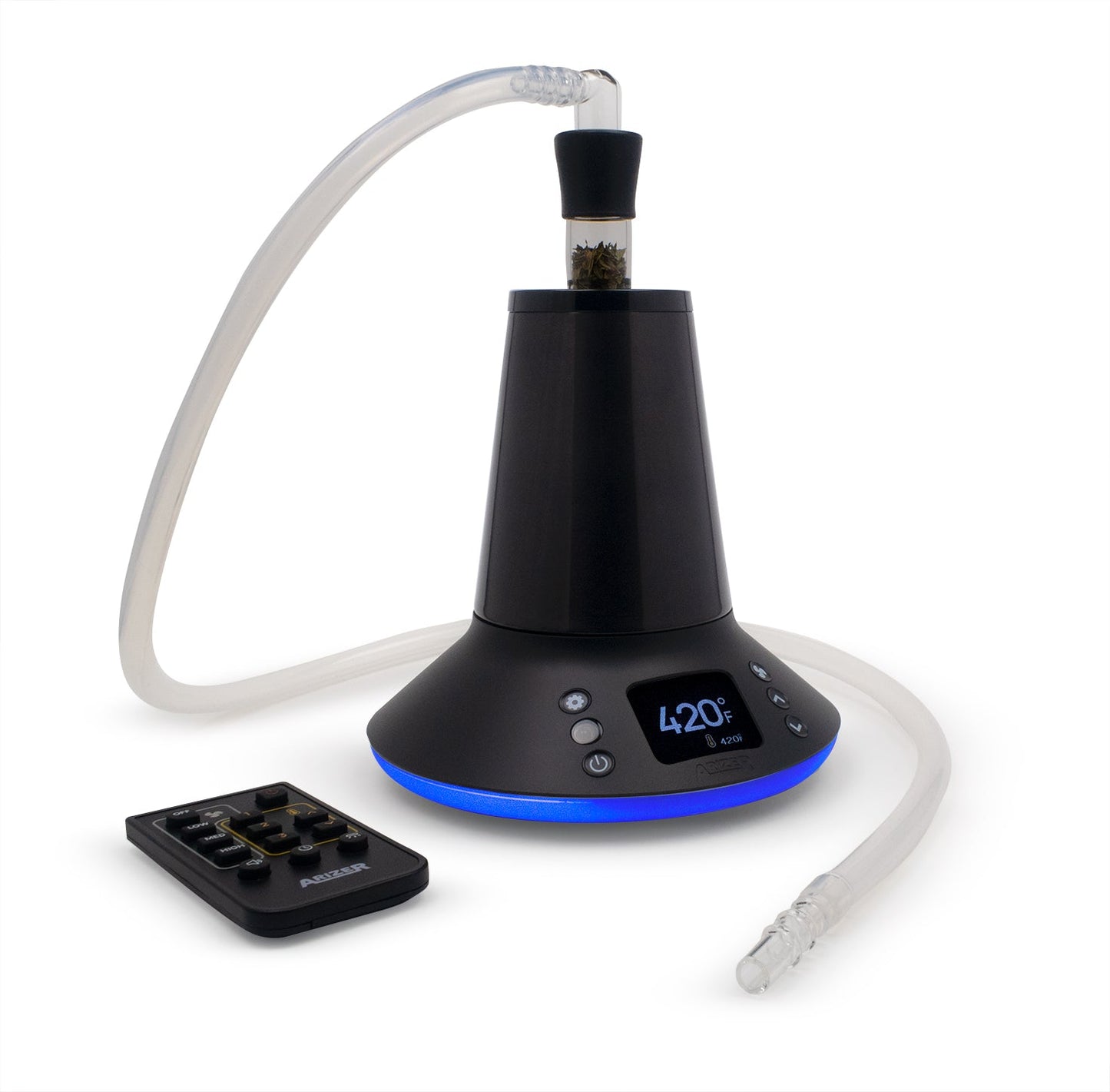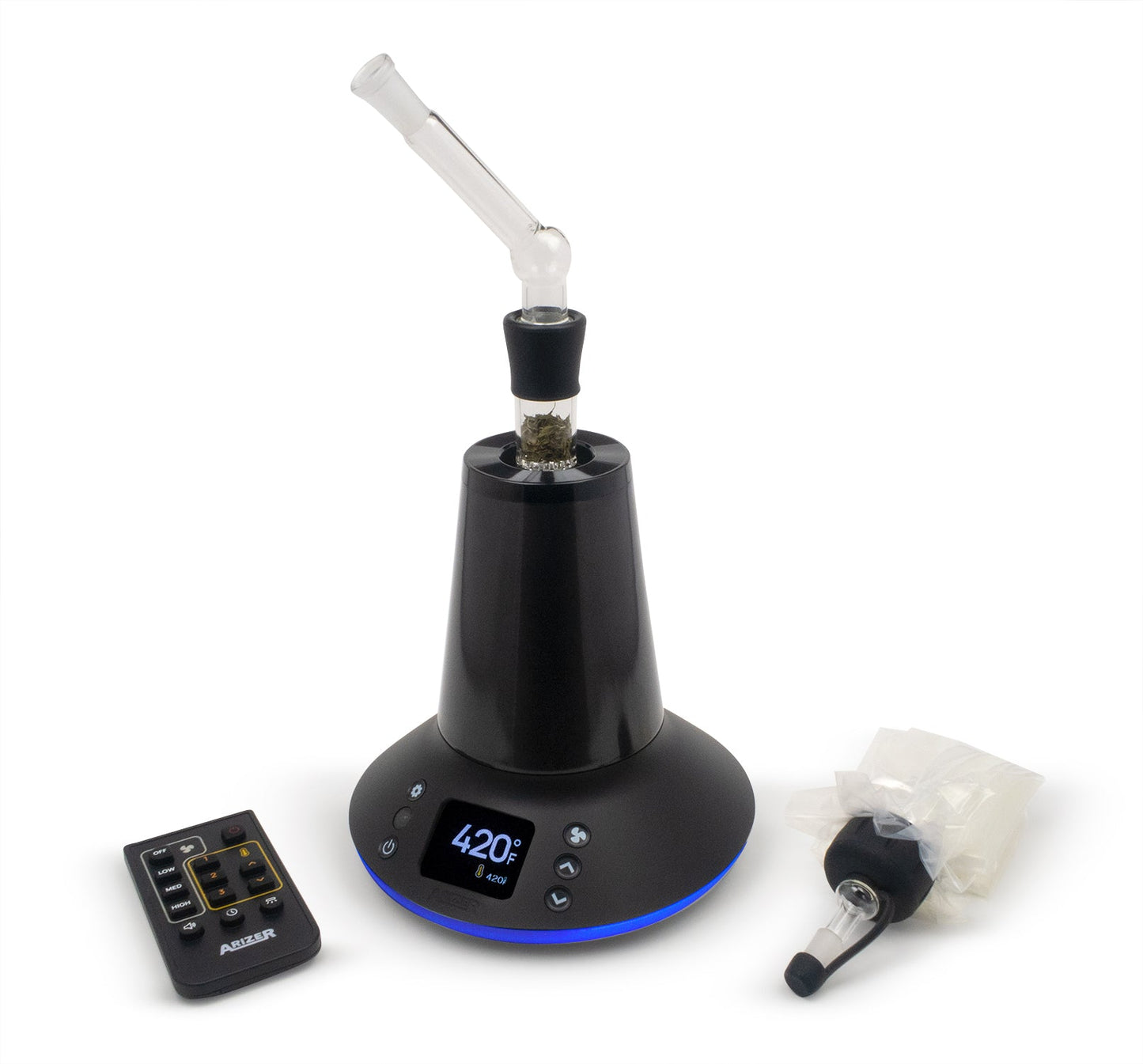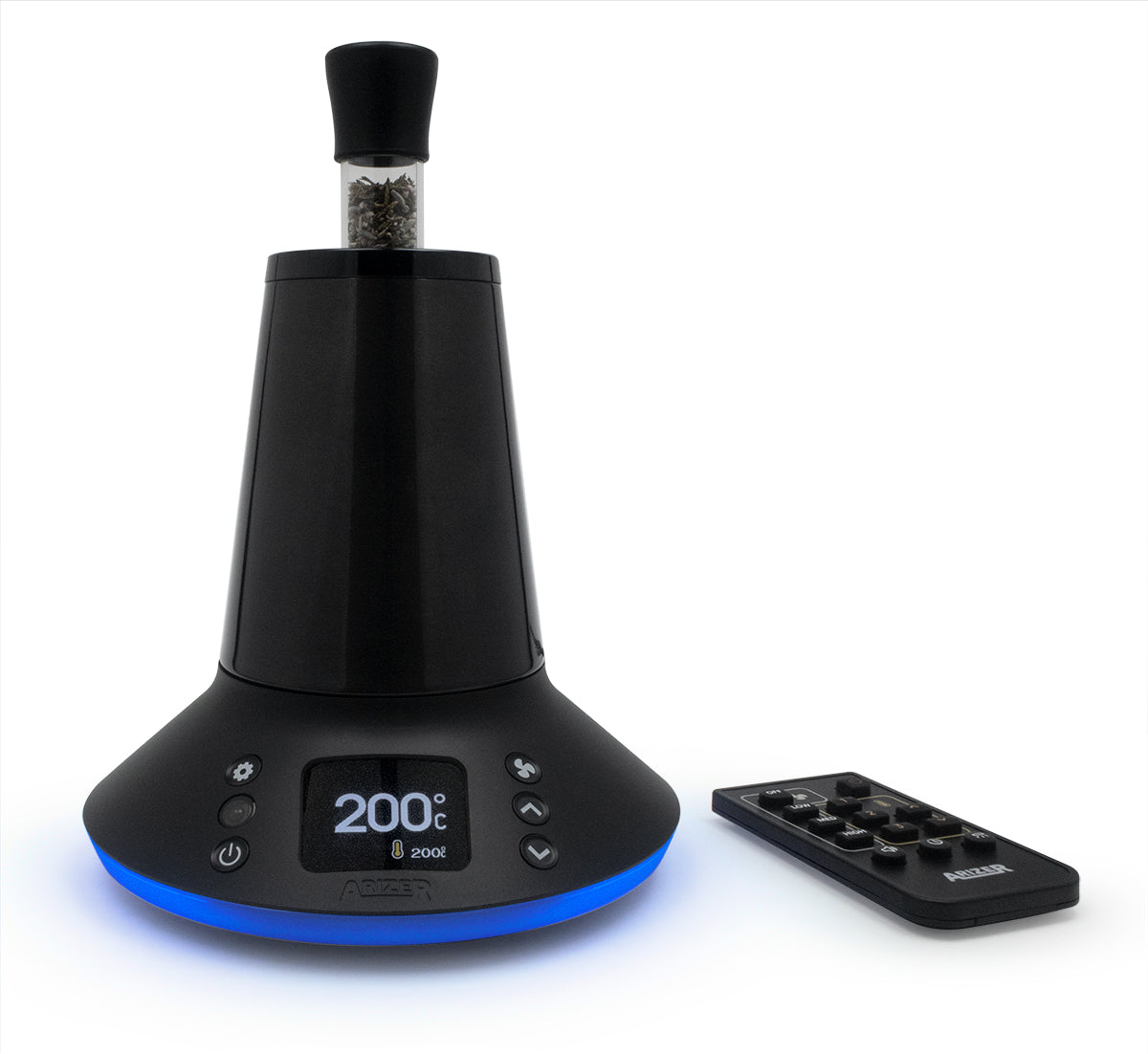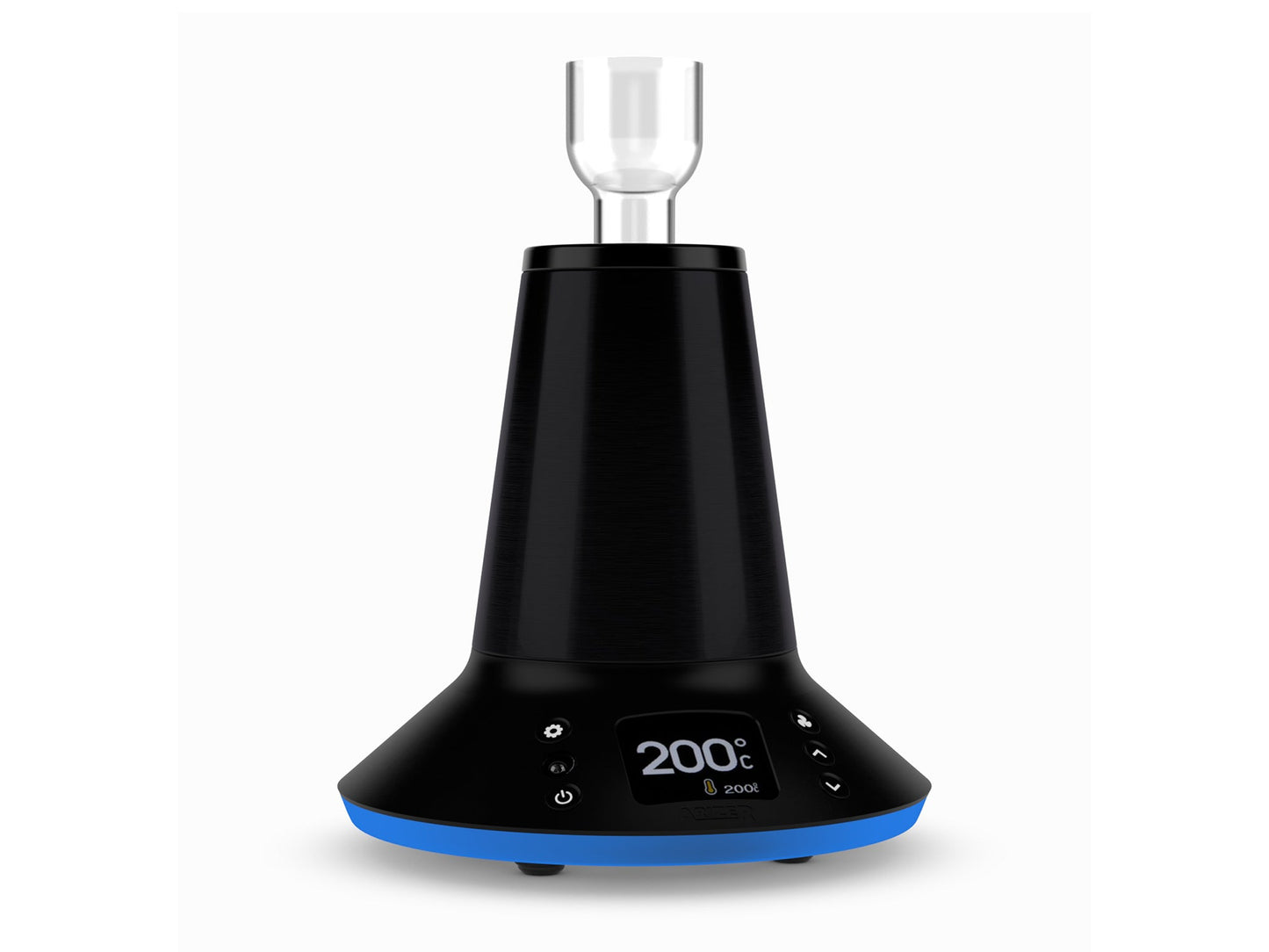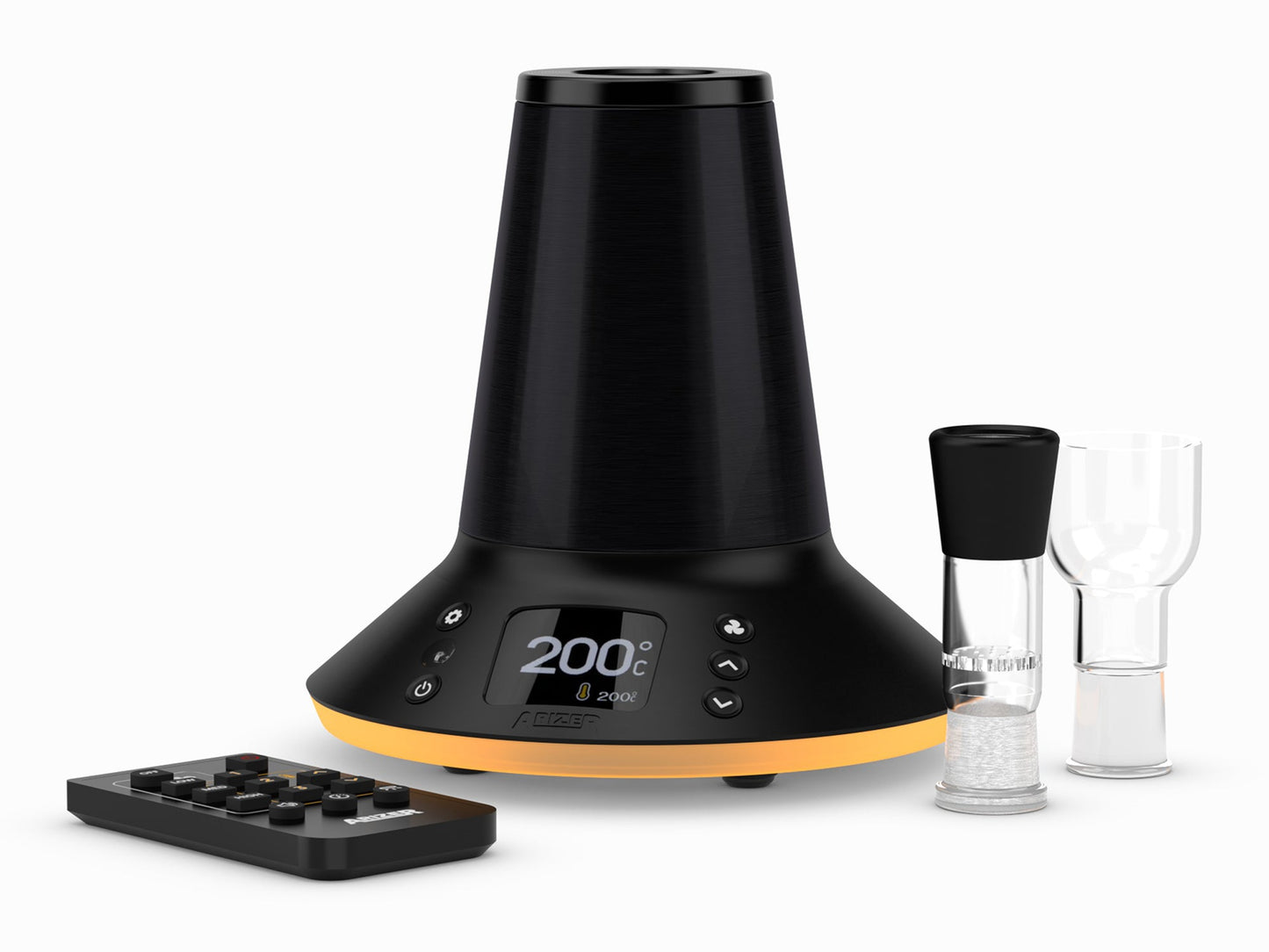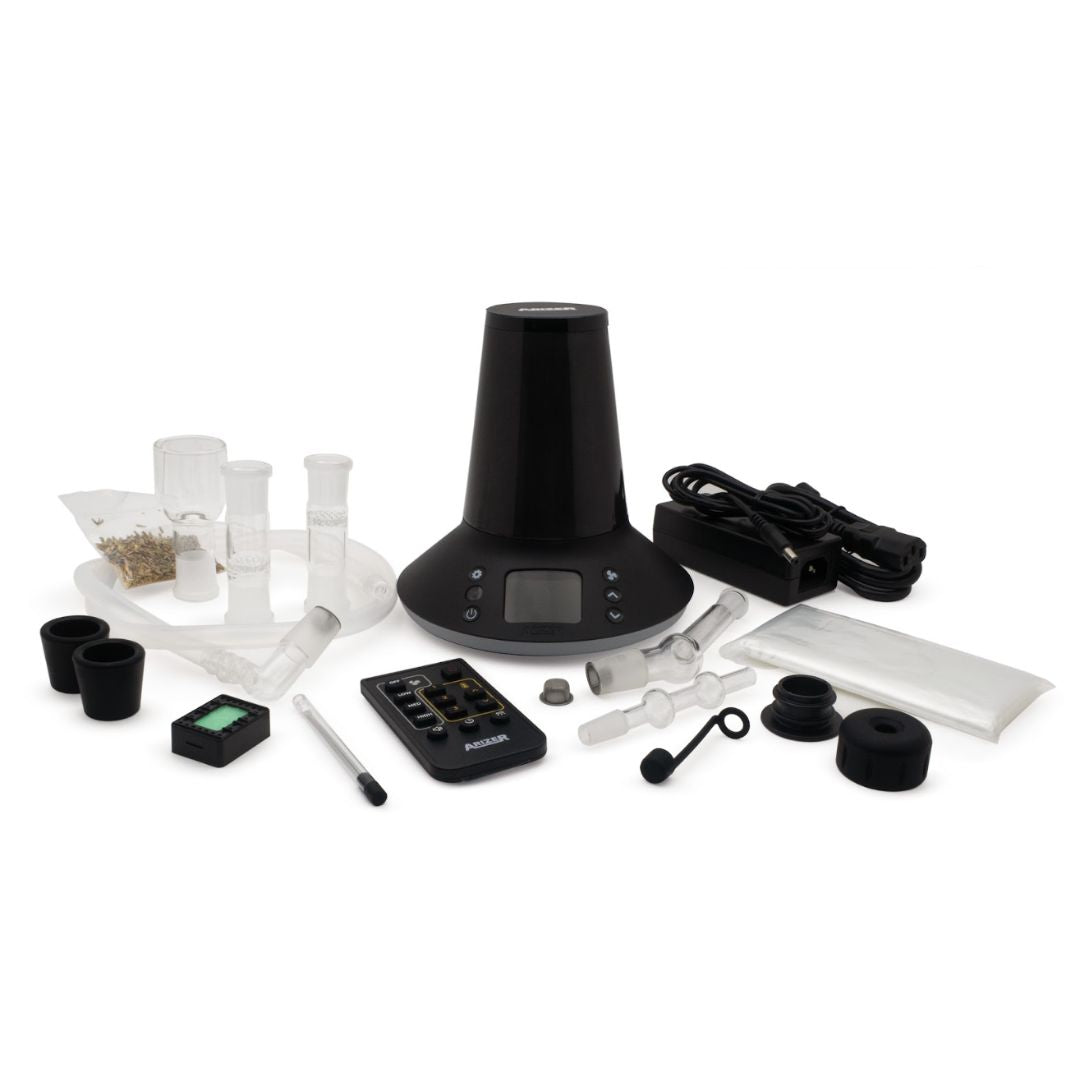 Thank you for your review!