Arizer
Regular price
Sale price
RM1,099.00
Unit price
per
Sale
Sold out
Introducing the Air MAX dry herb vaporizer by Arizer. Experience the latest innovations in the latest portable multi-purpose diffuser technology. Big words, we know but keep reading to find out more about this world class device!
The Arizer Air MAX vaporizer features
Stronger rapid-heating ceramic technology, less than a minute!
Custom Session Settings
Dark Mode

Fast USB-C charging

Removable high capacity 26650 lithium-ion battery.
Can be used while charging!
Frosted glass tube allows attaching to water pipes
Screen inverts when you turn the Air MAX upside down
Small size & pocketable
Over 16 years of industry experience built into every unit. 

MAX PERFORMANCE
Advanced rapid-heating ceramic technology heats up in less than 60 seconds. Find your optimal temperature with precise 1-degree control from 50° – 220° Celsius. Try 180-200° Celsius for a smooth and tasty experience or 200-220° Celsius for a stronger and faster extraction try.
One topic that splits the Arizer community is the tight airflow draw on previous devices. Great news, they listened and made big improvements to the airflow on the Arizer Air Max. The device also utilizes an isolated air path for smooth vapour. Although, some might complain that the 70mm Glass Aroma Tube (mouthpiece) is too short to cool the vapor. Try it out yourself and upgrade to the 110mm version if you really need to, options are always good!

If you enjoy fast draws, we recommend you purchase a long glass tube as the vapour doesn't have enough distance to cool down when passing through the included, short glass tubes at the highest temperatures.

MAX POWER
The Air MAX features a high capacity, rechargeable, interchangeable 26650 lithium-ion battery, providing up to 2 ¼ hours of use per charge, fast USB-C charging (up to 90% in two hours), plus Use While Charging functionality. All the power you need, when you need it.
MAX CONTROL
Set up your Air MAX just the way you want with Custom Session Settings, only from Arizer. Easy to use controls and adjustable OLED display. Normal Mode and Dark Mode settings are stored separately and ready to use when switching back and forth. Go easy on your eyes in the dark. Switch to Dark Mode – a low-light symbol display with condensed Custom Session Settings – for low-profile use.

THE ORIGINAL GLASS POD SYSTEM
The glass aroma tubes and dish belong to the interchangeable Arizer Glass Pod System thats compatible with all versions of the Arizer Solo and Arizer Air vaporizers. Arizer Glass Aroma Tubes are easy to use & easy to clean, made of pure borosilicate glass, and world-renowned for delivering incredible flavor from your favorite dry herbs. Quickly and easily pre-load precise doses and pack up your pre-loads in the protective PVC Travel Tubes included.
TURN YOUR WORLD UPSIDE DOWN
The Frosted Glass Aroma Tube utilizes a universal 14mm male glass-on-glass fitting for connecting to your favorite 3rd party glass, allowing for fast extraction and/or water filtration. When flipped upside down to connect with your 3rd party glass, the Air MAX display automatically inverts for easy viewing. Optional glass reducers and expanders ensure you have the right fit for any rig.
PERSONAL AROMATHERAPY
Many aromatic botanicals can be vaporized for aromatherapy with positive results. By heating your favorite herbs and flowers to precise temperatures, the pleasing aromas and botanical compounds are released to promote/enhance energetic or relaxing environments.
THE ARIZER WAY
As enthusiasts, we demand Vaporizers made using the highest quality components. The Arizer Air MAX carries a lifetime warranty on the heating element, and a limited 2-Year warranty covering defects in materials or workmanship, excluding the battery and glass parts. Arizer stands behind their products with a good warranty programme and responsive Customer Service. Contact us for any warranty claims and we will be glad to assist communication with Arizer. 
What's Included?

1 x Arizer Air Max vaporizer
1 x 26650 Battery
1 x 70 mm Glass Aroma Tube
1 x Frosted Glass Aroma Tube 14mm (water pipe adapter)
1 x Glass Aroma Dish
1 x USB-C Charger
1 x Stirring tool
4 x Screens
3 x PVC travel tubes
1 x Owner's manual

Technical Specifications:

Size: 12.8 × 3.0 cm
Weight: 160 g
Heating: Hybrid (Convection+Conduction)
Heat-up time: 1 minute
Power source: Battery (5500 mAh)
Temperature: 50°C to 220°C
*heat-up time of less than 60 seconds is based on a fully charged battery, an ambient temperature of 24°C and a temperature setting of 220°C
REVIEW Arizer Solo 2 vs. Arizer AirMAX. Which one came out on top?
View full details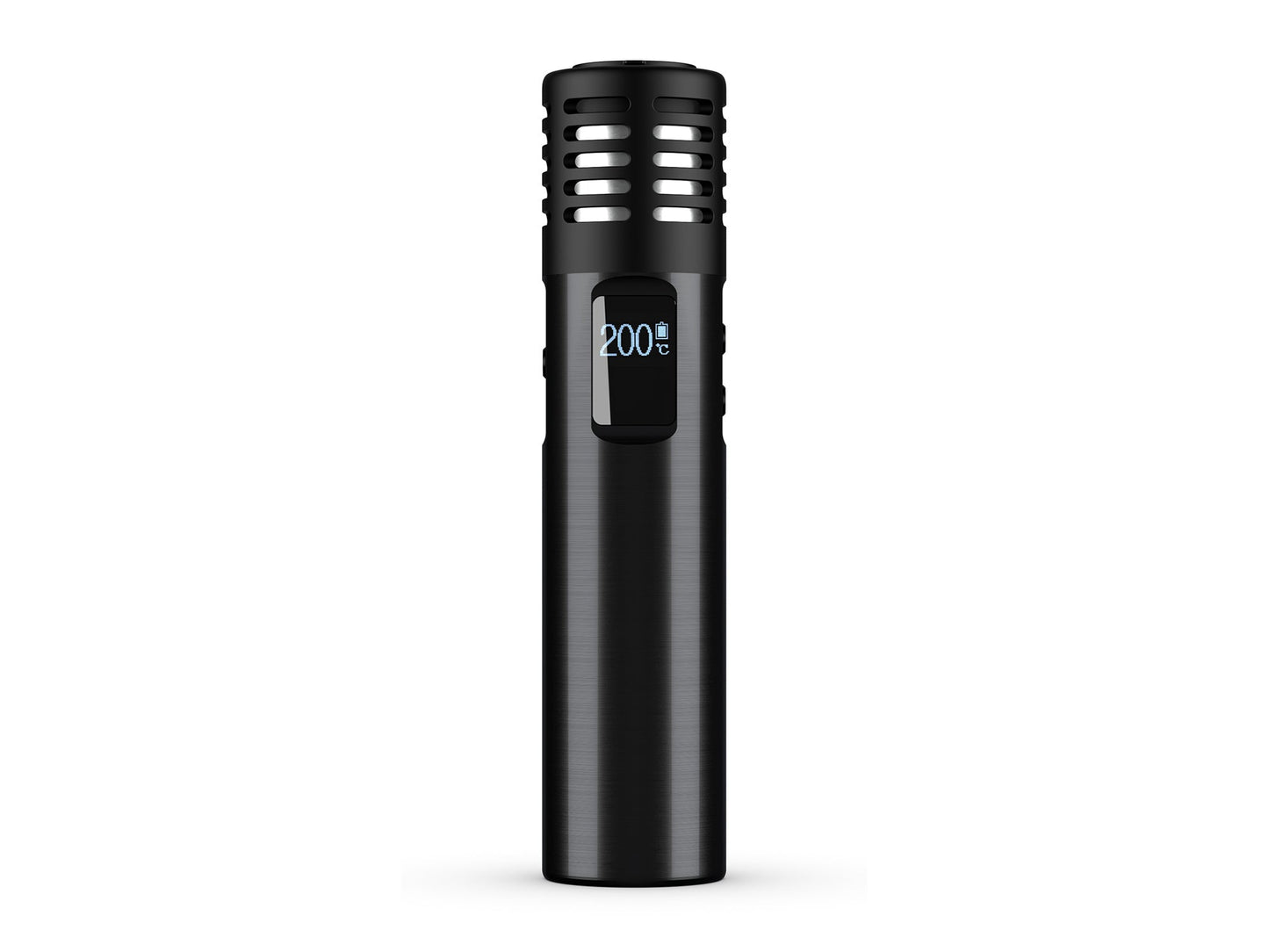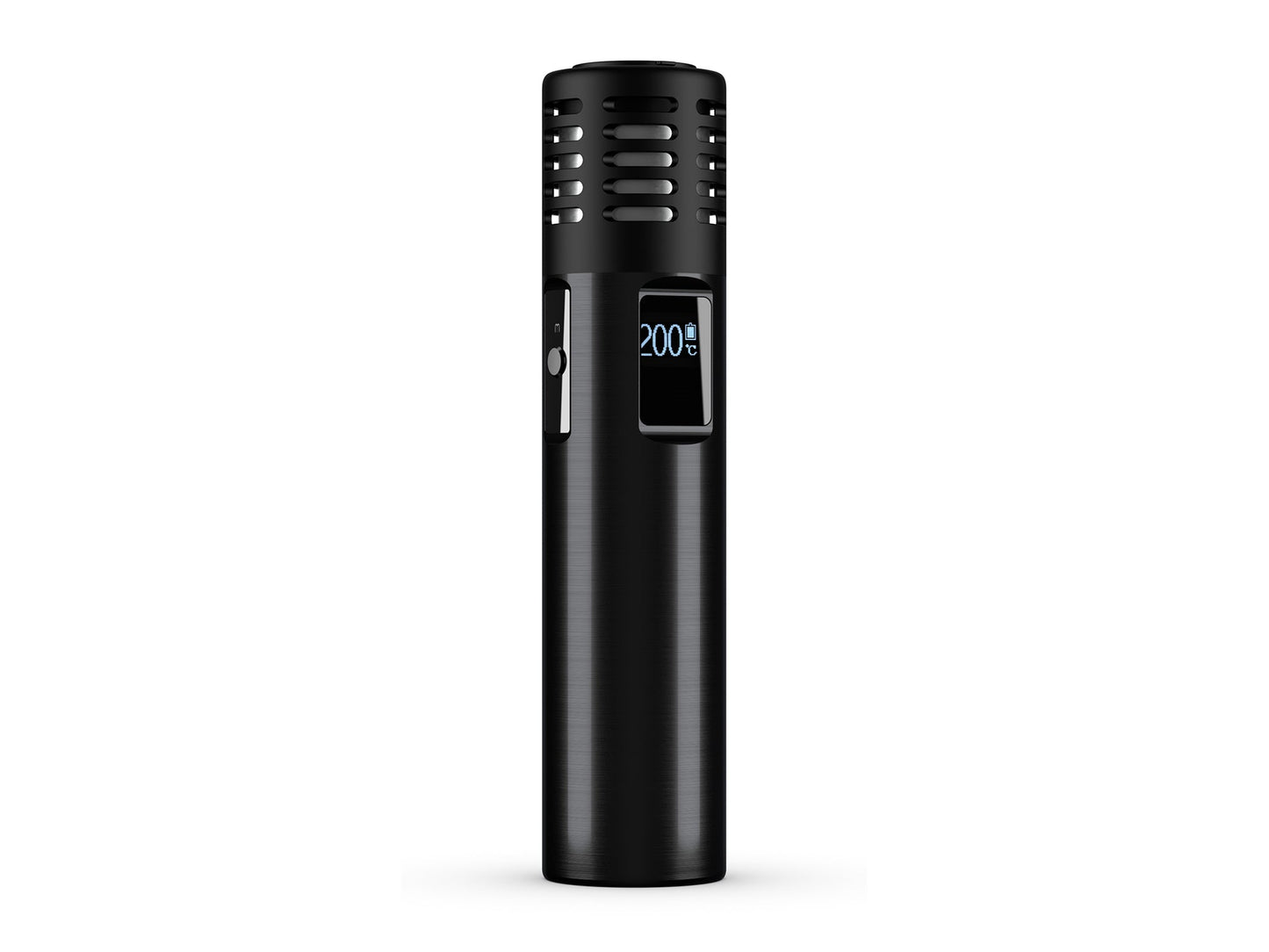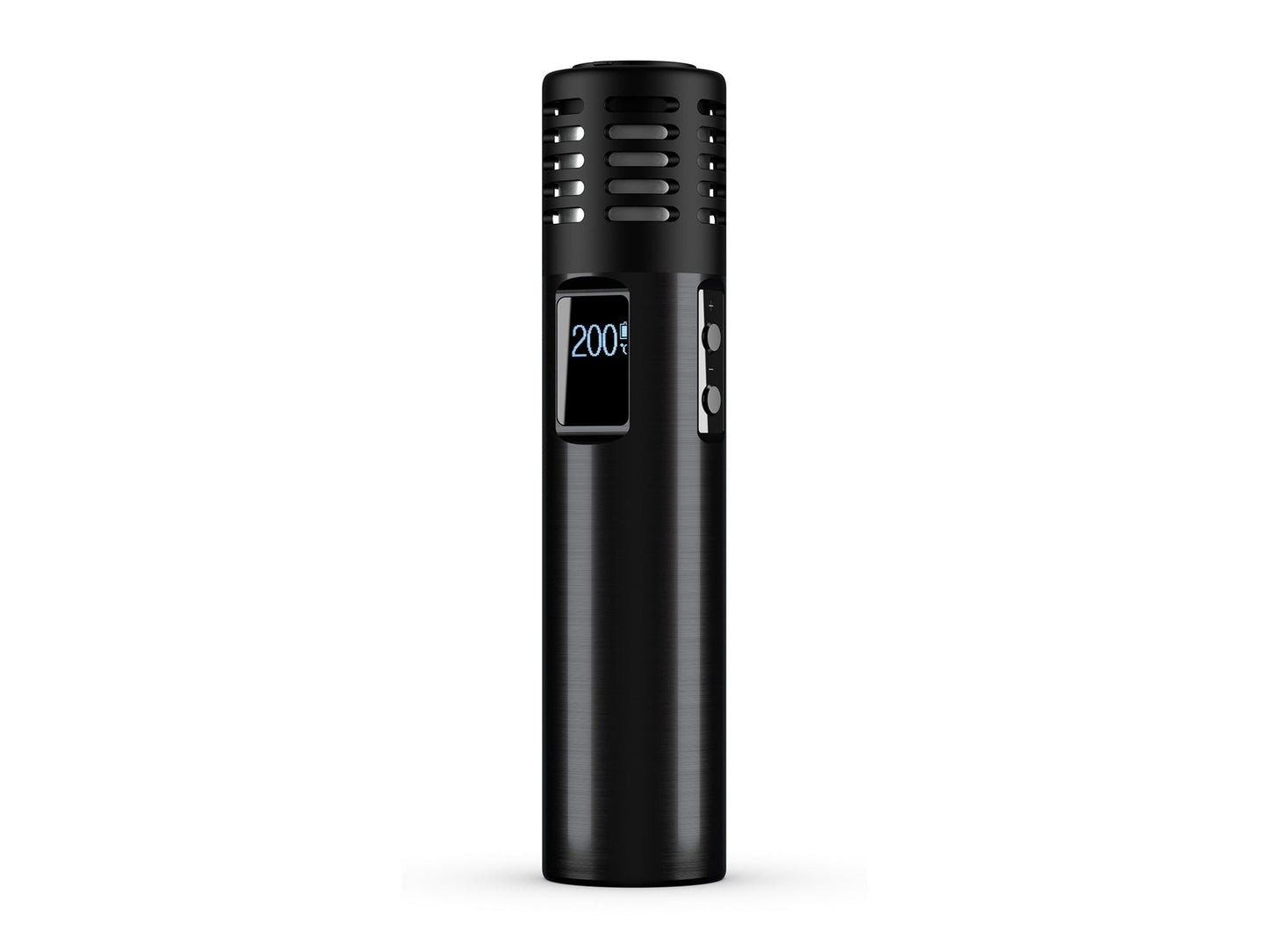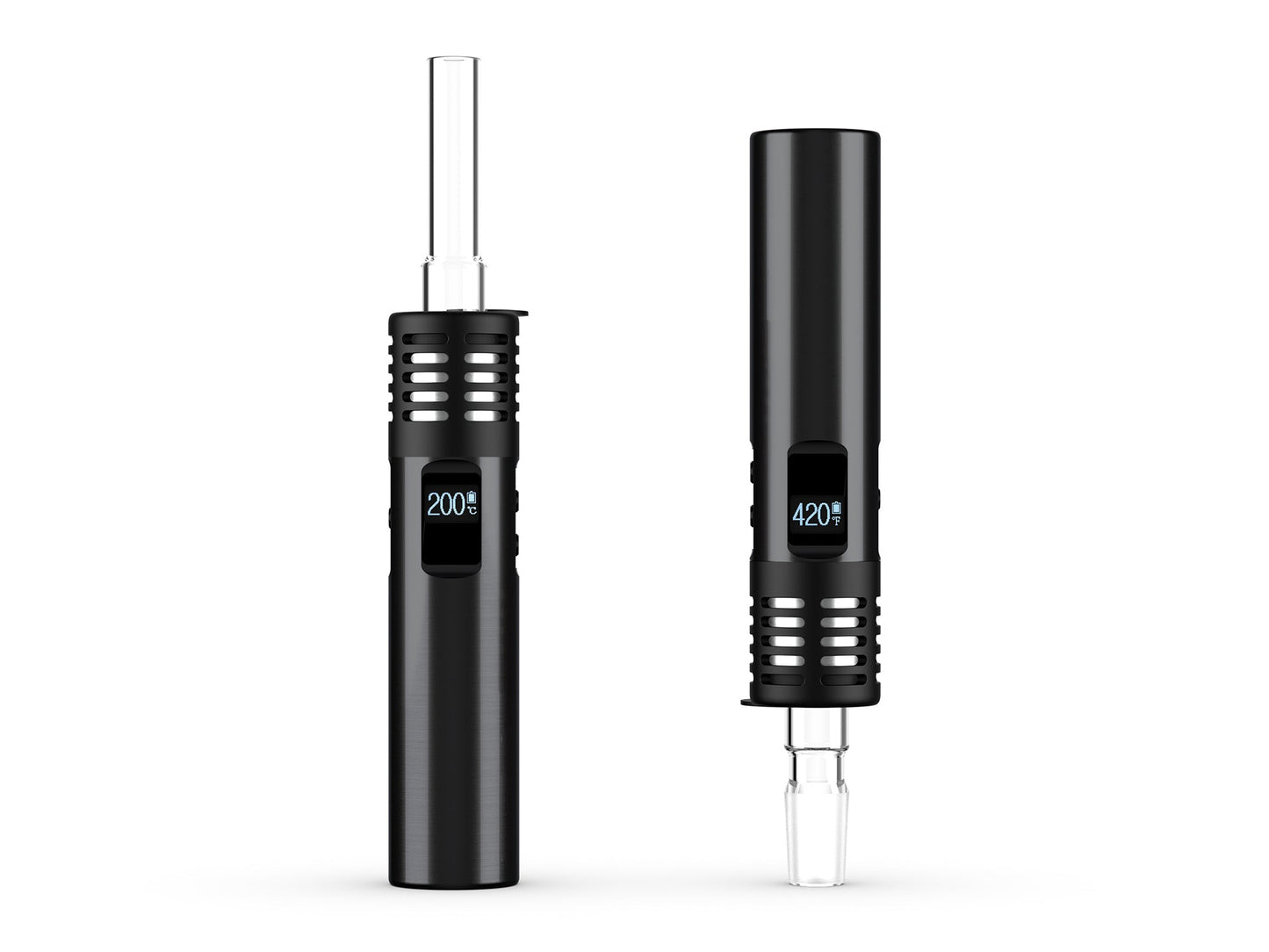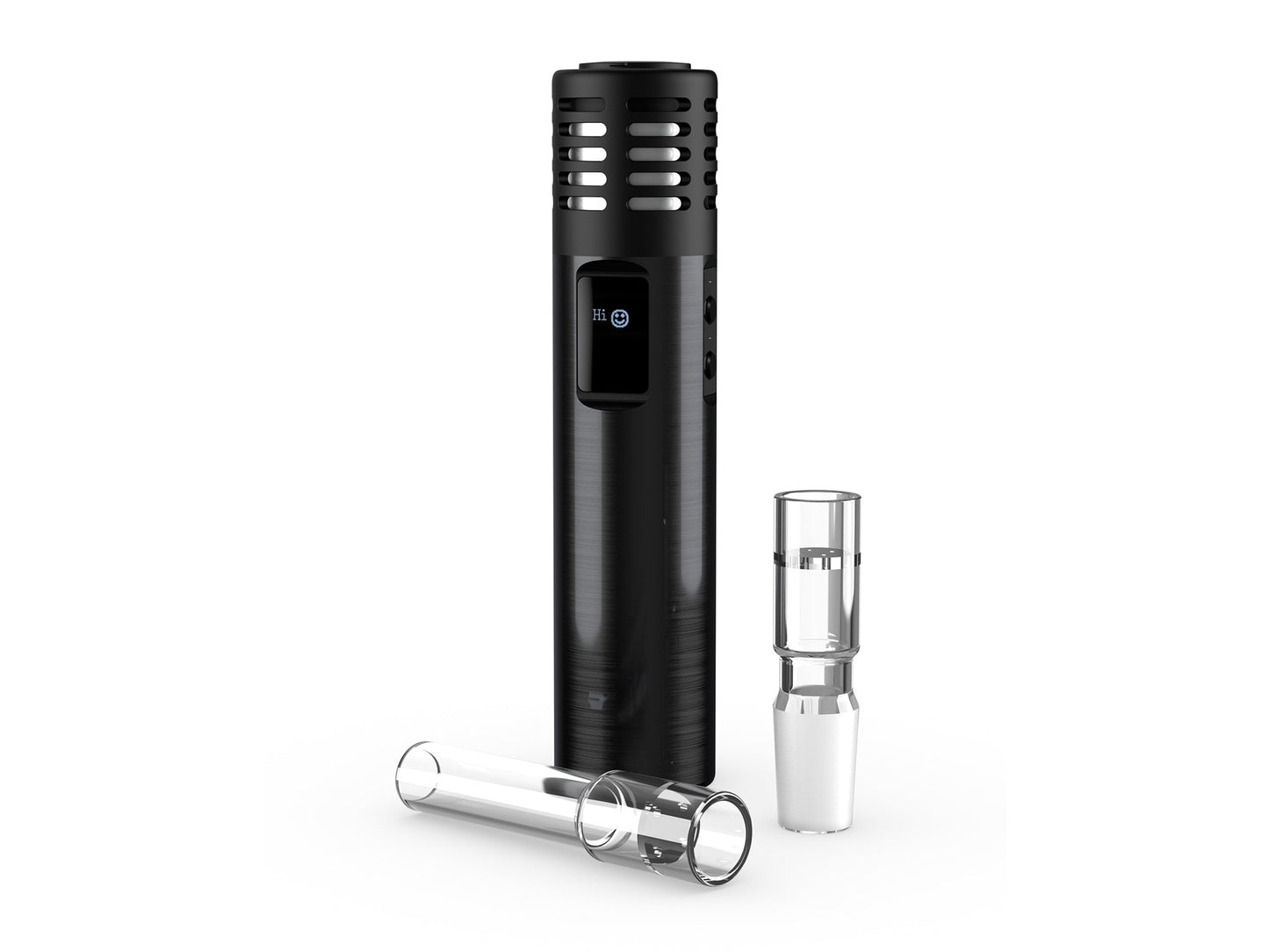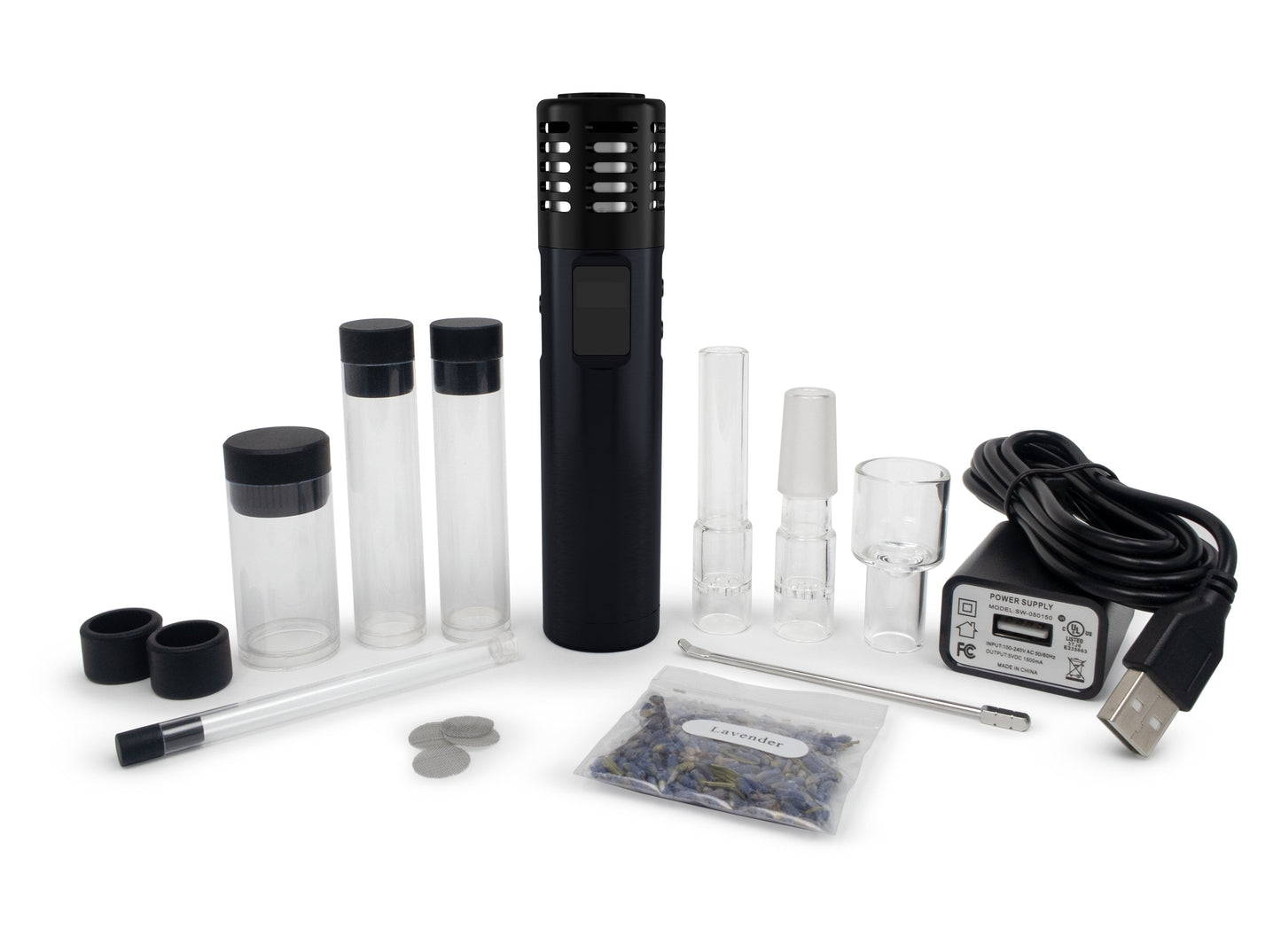 Overall review of Pocket Ovens
**Not a review of Arizer Air Max **
Have bought 2 Arizer products from Pocket ovens (formerly Mari____).
Both times:
1. Delivery was prompt,
2. Customer communication was clear
3. Product arrived in excellent condition.
In MY, there is a lack of options to get vaporizers, Pocket Ovens has filled that gap while maintaining a high standard of doing so.
100% recommended and would get my next vape from here.
To Buyers:
Checkout links from the website. Many green flags to purchase from this site.
Thank you for your review! We are definitely gonna keep baking to serve our loyal customers with exciting products
Airmax
2nd arizer for me. 1st one is the Argo, nice little pocket vape, nice flavour as how arizer is known for but I need more power, so I bought the Airmax. All in all same experience with the Argo but MORE POWER. Mcm upgrade dari myvi ke HRV Turbo spec auummmm. Can clear 1 bowl faster than the Argo
Power lah! Thank you for your review