Arizer
Regular price
Sale price
RM579.00
Unit price
per
Sale
Sold out
Arizer's V-Tower is perfect for anyone who wants excellent vapor at a great price from a desktop vaporizer. It kicks out satisfying, quality vapor with a reliable, time-tested design from one of the best names in the industry. With full digital temperature control, it's one of the best values you can find.

The V-Tower is easy to use, priced for beginners, and performs well enough for more experienced users. The vapor is cool and tasty, and will please even those who've been around the block with more expensive vaporizers.

Featured in Pocket Ovens' Top 5 Best Affordable Vaporizers 
Whats Included:
1 x V-Tower Multi-Purpose Heater
1 x V-Tower Power Adapter
1 x V-Tower Glass Cyclone Bowl
1 x V-Tower Glass Aromatherapy Dish
1 x Glass Stirring Tool
1 x V-Tower 3′ Whip (Silicone)
1 x Spare V-Tower Flat Screen
1 x Spare V-Tower Dome Screen
1 x Sample Aromatic Botanicals
1 x V-Tower Owner's Manual

Technical Specifications:
Heating element: Ceramic
Power: Wall outlet
Dimensions: aprox. 6 x 6 x 7.5 inches
Weight: 13 ounces
Operational Temp: 122 - 500 F
2 or 4 hour automatic shut off

View full details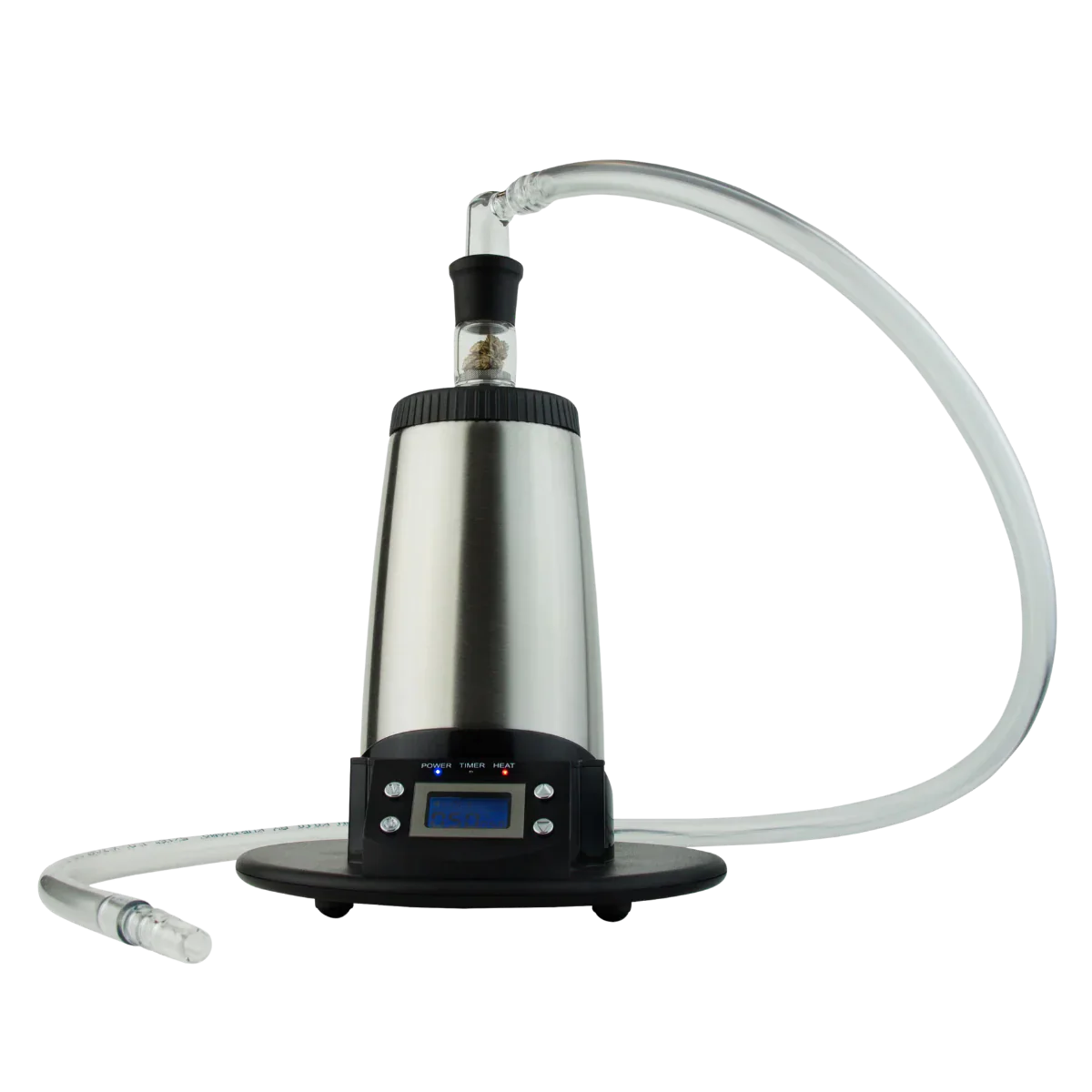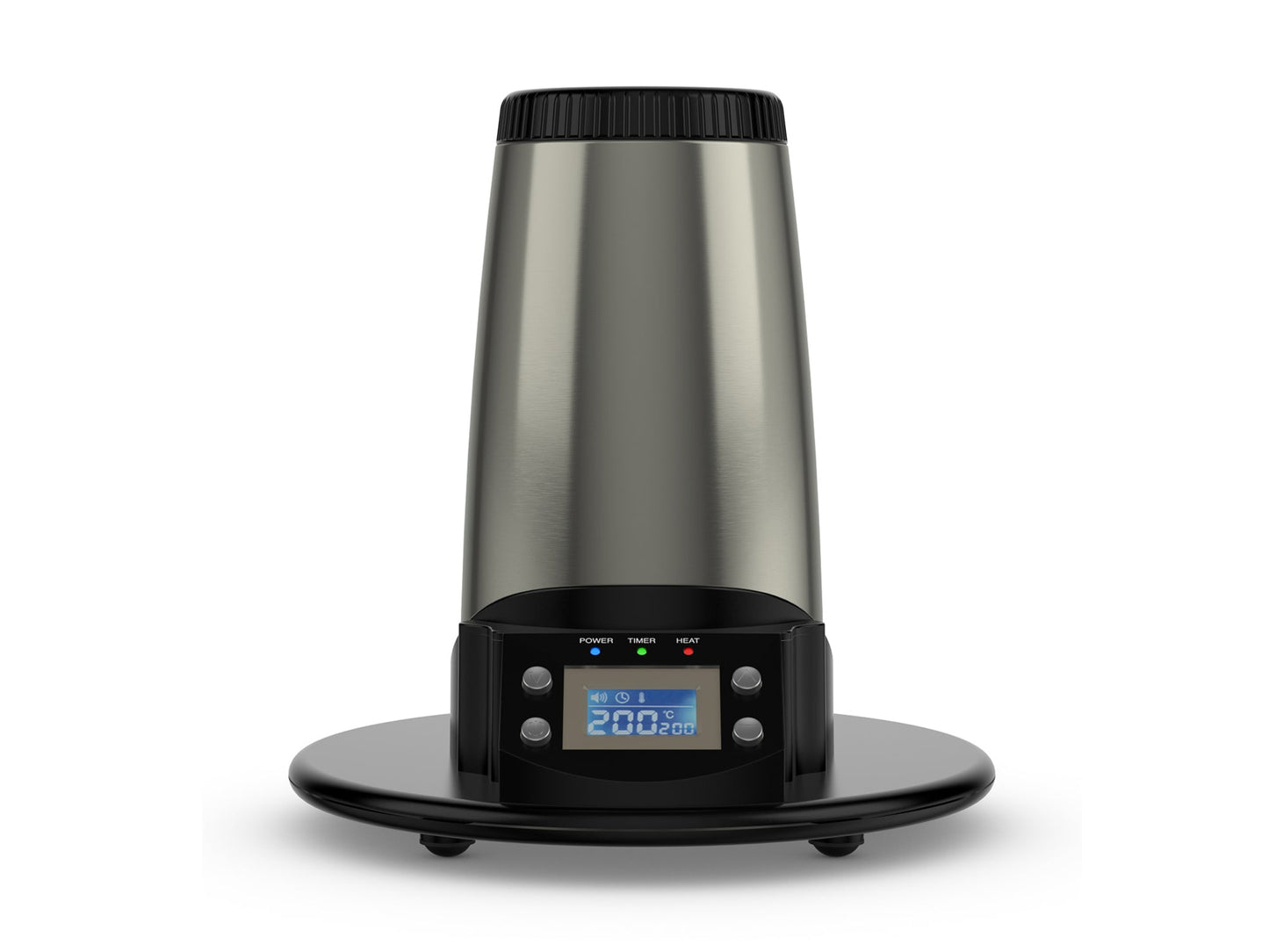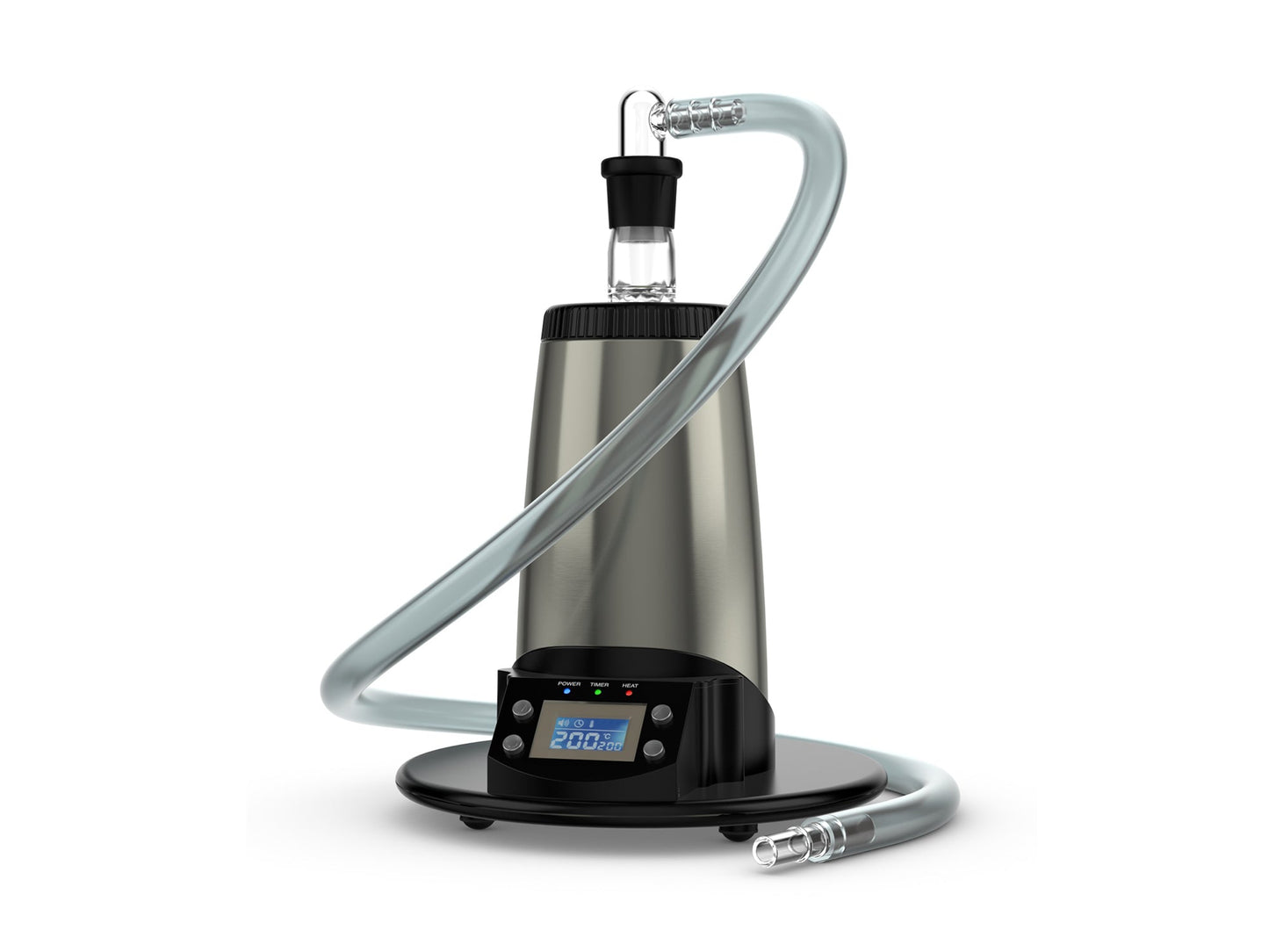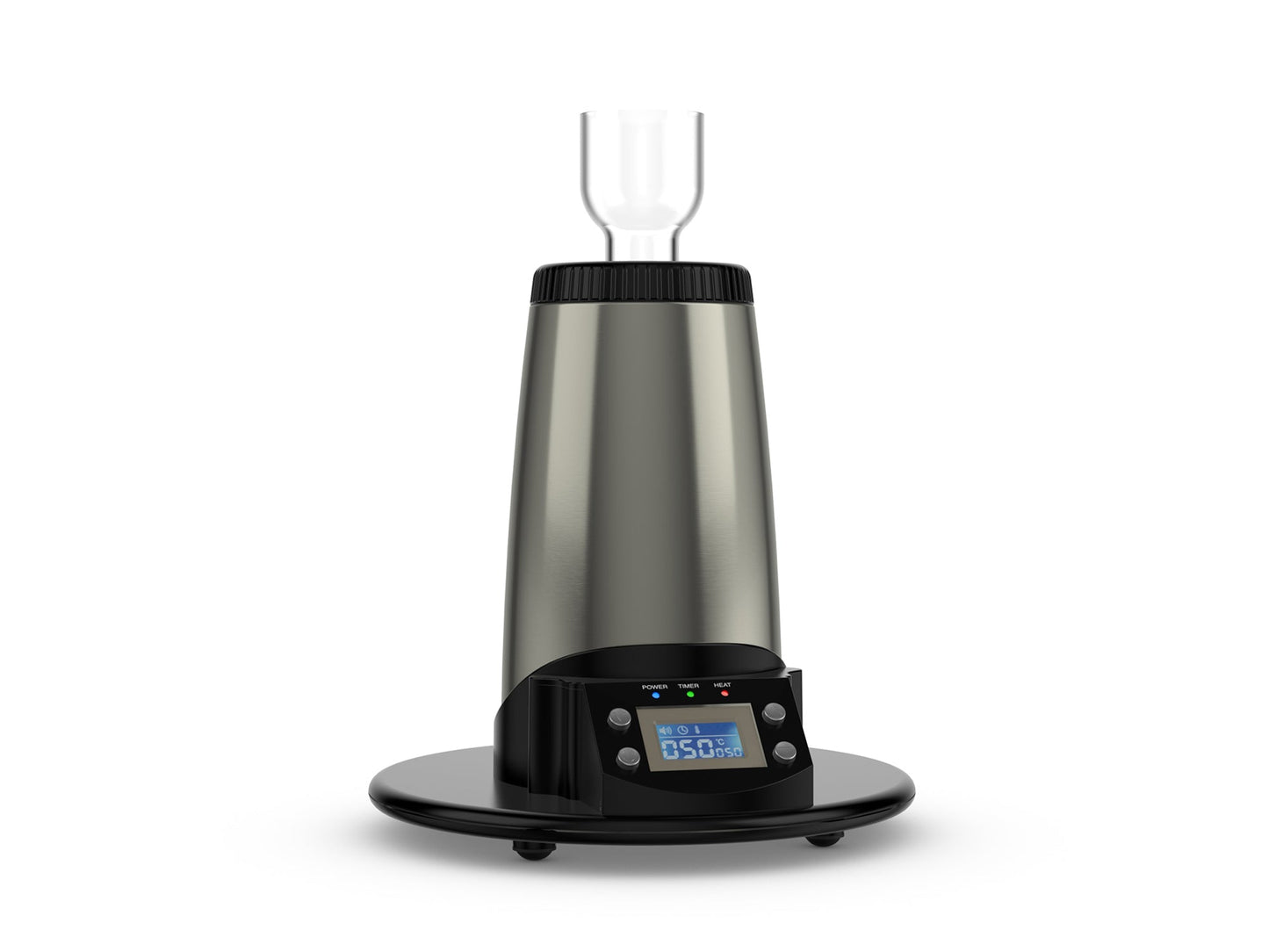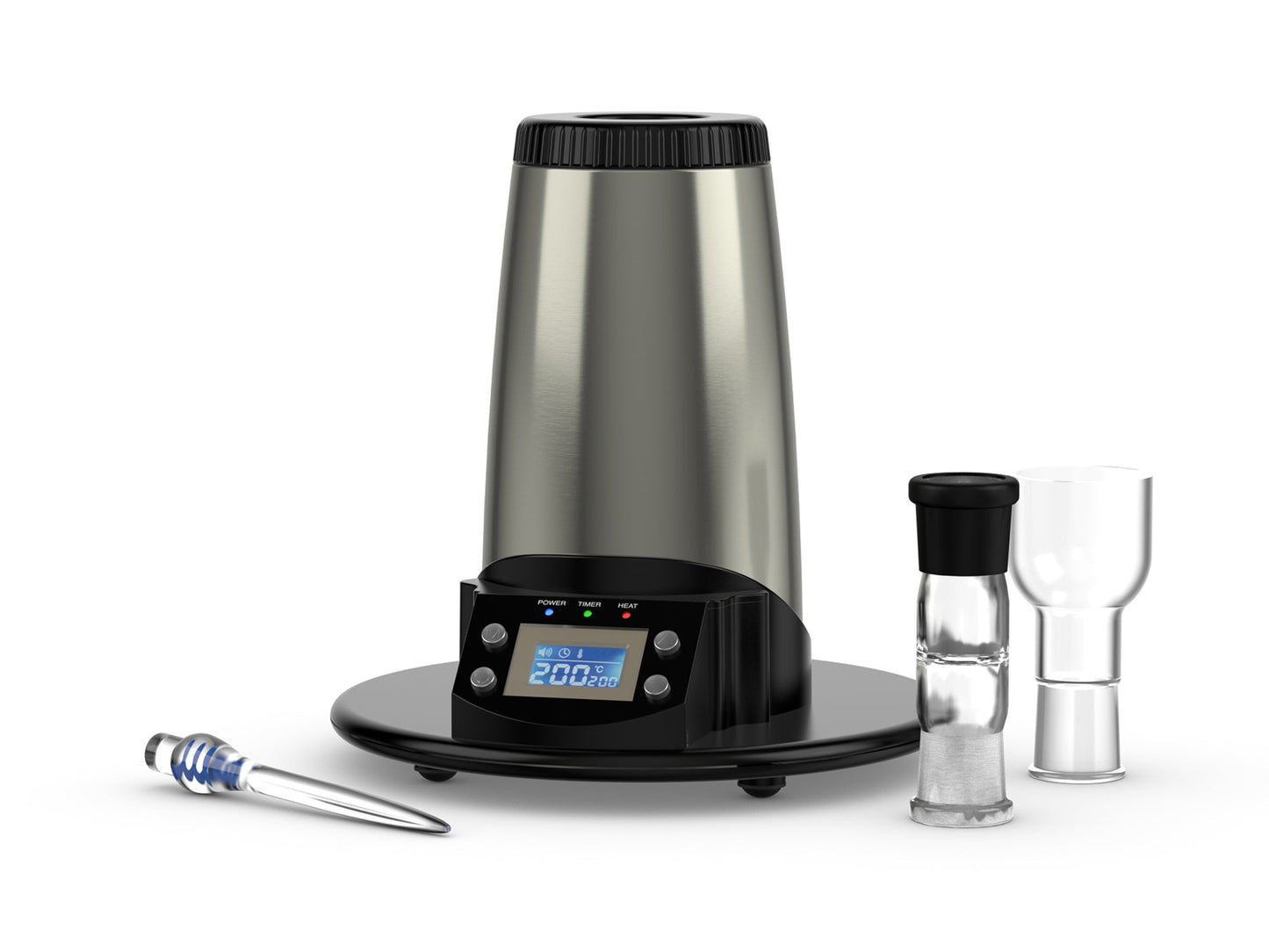 Cheap, hassle free, and no bs
Just elbow pack instead of conventional way, you'd get more for your herbs.
Amazing tool for a fair price.
Best "Budget" Desktop Vape
Granted, saying it is a budget maybe pushing it due to it's price but compared to the other desktop vapes in this store, this is the cheapest. And I wholly recommend.
Now this may be biased as I've been wanting to get this vape for a long time. Yes, a loooong time. So when there was a stock, no problems, I'm buying it. And here's my review;
The Arizer V-Tower is one of my fav vapes for the current moment and I think this will last me quite awhile. Heck, I read that one guy managed to use his V-Tower for 4 years. 4 YEARS!! That's money back guaranteed if it can last that long( though remember to take care of it properly ).
So when I got it mailed to me, it was insane, they have a directions book, a spare screen and most importantly of all, a beautiful glass rod that is used to tamp your tobacco in the device and to stir it. That is not including the other stuff as well that you get. And everything to the smallest thing was packed nicely in a box.
And using it might take a few learning curves but I've had fun and managed to find a way to make it work. And considering this is a desktop vape, no need to fear batteries. Unfortunately, this means that portability takes a hit and you can't really move around as easily and using it outdoors is definitely out of the question, unless you want to go through the extra trouble making it "portable".
But I'd say it's a worth pay-off, I mostly use it at home and this desktop vape for home use? It fits right in. And say you're having a group event, this baby is perfect for it, it's like a mini Shisha, really fun around with friends.
So yeah, that';s my review, and despite not being that "cheap", if you got the cash, I wholeheartedly recommend this vape. Two thumbs up 👍👍.
Pro tip: google elbow packing, it really makes it efficient with your tobacco and doesn't waste much of it. Definitely a game changer. Remember, elbow packing.
To Marijoinlah.com; I really hope the accessories for the V-Tower comes soon 😁. Can't wait to get them